kannivalism (???????) is a Japanese visual rock band, that formed in 2001,Cure magazine, Volume 30, March, released Jan 1 206, pg 38 signed to Free-Will, and distributed by Sony Music. The band disbanded in 2001 when Baroque was formed, and reformed in 2006 after Baroque's disbandment, joined by bass player Yuchi.. Original lineup Kannivalism, in their original lineup, performed their first concert on February 2, 2001 and performed their last concert June 20 2001 at a One-man (a concert with no opening act); they disbanded after releasing a few demos, and one single, Kannivalism Ittekimasu.. Second lineup Kannivalism reformed in 2006. In April 2006, they released their first mini-album, Soukou Humority, which caught mainstream attention and the fans of baroque. Soon after in September 2
Members:
Vocal: Ryo
Guitarra: kei
Baixo: Yuchi
Status: Ativos
Since: 2001
Official Site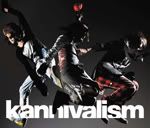 Hoshi no yoru (17.01.2007)[ Maxi-Single ]
1. Hoshi no yoru
2. Shiawase no ehon
Download Here
kannivalism Ittekimasu (29.07.2001)[ Maxi-Single ]
1. Trip shortcake
2. Daisuki
Download Here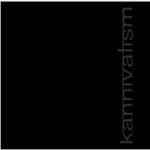 Nu age (21.02.2007)[ Album ]
1. apple butter II
2. age.
3. Domino Party
4. Hoshi no yoru
5. Castarina
6. in a brown study (unplugged)
7. Melanchonic
8. Sugar rainy
9. Ritori
10. Boku no basho
11. Shiawase no ehon (Nu age. version)
12. Kimi Music
Download Here
Ritori (27.09.2006) [ Maxi-Single ]
1. Ritori
2. Shiroi asa
Download Here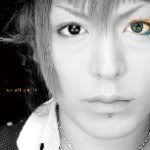 small word (09.05.2007)[ Single ]
1. small world
2. Cry baby
3. Home sick
Download Here

Soukou humority (26.04.2006)[ Mini-Album ]
1. humority
2. Sekirara
3. Cry baby
4. Stoïc boy
5. in a brown study
Download Here