SuG
(typeset as
SuG
captioned with
Heavy Positive Rock
) are an independent
Japanese
rock
band
, formed in 2006. They are also part of the
visual kei
movement of Japan. The band has released one
EP
and several singles, and as of 2008, the band is signed to "Indie PSC", a subdivision of
PS Company
.
History
SuG was formed in October 2006 by Takeru, Masato and Yuji who had all been members of another band called Travel, and Shouta. The drummer Mitsuru then joined in November of the same year.
Shouta left the band in February and was replaced by Chiyu on bass. Their first release was "7th Breeze" on the compilation album Cannonball Vol. 03. The band signed to to the visual-kei label PS Company and in August released their first single, "Scheat".
SuG have recently released an EP entitled Love Scream Party. To promote their music outside of Japan, SuG performed at "J-Rock Invasion" in Germany alongside Kagrra, Kra, Alice Nine and Screw who are also signed to CLJ Records, a German label.
Name
The name "SuG" is derived from the transliteration of the English word "thug", written in Japanese as (サグ, Sagu?). The name is then simplified to the slightly more romantic "Sug".
Lineup
Ex-members
Discography
Albums and EPs
Singles
Compilations

SuG Heavy Positive Rock - Discografia
JRock Indie Band
Members:
Vocal: 武瑠
Guitarra: masato
Guitarra: yuji
Baixo: Chiyu
Bateria: MITSURU
Status: Ativos
Since: 2007
Grafia: サグ
Official Site
Punkitsch (2008.09.03)[ Mini-Album ]
1. Butterfly Boy
2. 輪廻せんちめんたるギャング/Rinne Centimental Gang
3. HYSTERiC HONEY
4. The last slim bullet
5. 餓鬼☆戦争~デスペラードは突然に~/Gaki Senso Deperato wa Totsuzen ni?
Scans
Download Here
I SCREAM PARTY (2007.12.19)[ Maxi-Single ]
1. Love Scream Party
2. Toon Daily Late Show
3. Gentou
4. Oreshiki Continue
5. Primal
Download Here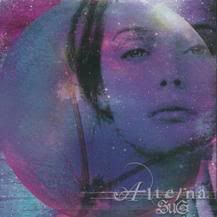 Alterna. (01.08.2007)[ Single ]
1. Alterna.
2. Girl meets Girl
3. Unplugged Superstar
Download Here
CANNONBALL vol. 3 (21.02.2007)[ Omnibus ]
4. 7th Breeze
Download Here
n0iz stAr (2008.05.14)[ Album ]
1. chocoholic n0iZ
2. b.r.k
3. 虚空
4. Vi-Vi-Vi
5. ヤミツキディレイ
6. 四季彩
7. RomantiC
8. �"�欲HoLiC
9. CRIMSON SODA
10. うえすとふぁいとすと~り~
11. pikaLIFE 。。
Download Here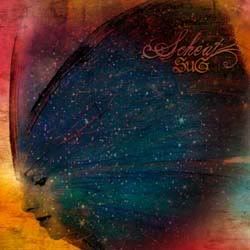 Scheat (25.07.2007)[ Single ]
1. Scheat
2. Cherish
3. Candy Lowpop
Download Here